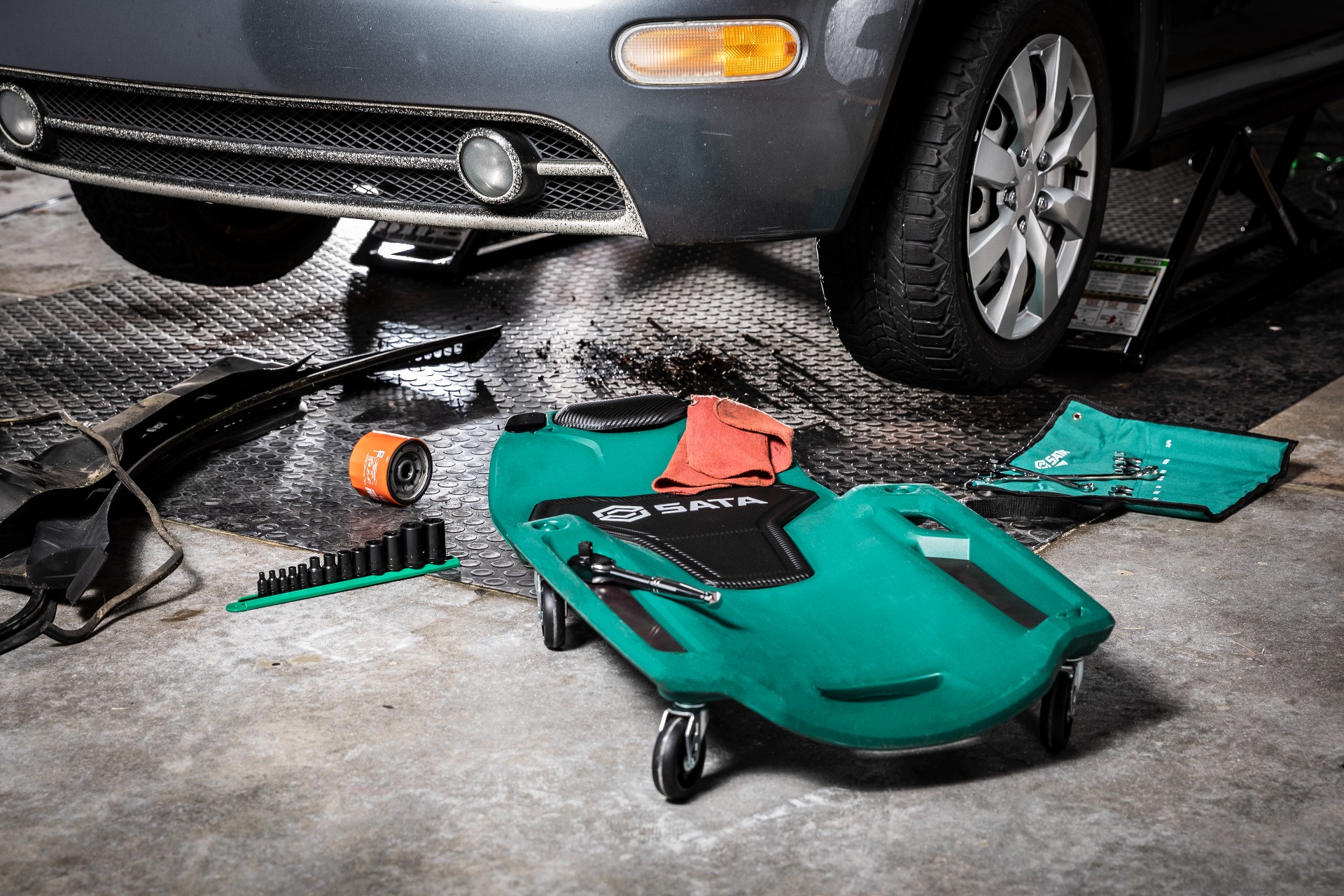 TRUSTED BRAND MADE TO CHALLENGE
SATA is the fastest growing premium quality mechanics hand tool company and established brand with experience in the global market for over 20 years. Due to SATA's unique solutions, experience, and lifetime warranty, SATA is trusted by professionals around the globe to tackle challenges in various industries such as automotive, manufacturing, construction, MRO, trade services, and aerospace.
WORLD CLASS QUALITY AND PERFORMANCE
Performance, quality, and innovation are important characteristics a product have. Today's mechanics know quality and the latest technology when they see it and professionals count on the reliability of SATA tools. All SATA tools meet or exceed ANSI and DIN standards. Each tool is designed with high quality, continuous improvement, and world-class service in mind. These tools never let you down. 
A TOOL FOR EVERY JOB
From the simple everyday jobs to the difficult and unique jobs that you face, SATA has tools to get the job done. With its broad range of high-performance tools, it includes robust tools made for difficult applications as well as unique and patented special solutions. SATA users benefit besides the high product quality also from an optimal price-performance ratio. 
LIFETIME WARRANTY
All SATA Products (unless otherwise stated) are fully warranted against manufacturing default including faulty materials and workmanship, subject to being used for their intended purpose and allowing for fair wear and tear. Defective tools will be repaired and/or replaced at SATA's discretion free of charge. 
TRUSTED BRAND MADE TO CHALLENGE
SATA IS THE FASTEST GROWING HAND TOOL COMPANY - TRUSTED BY PROFESSIONALS GLOBALLY
WORLD CLASS QUALITY AND PERFORMANCE
PROFESSIONALS COUNT ON SATA'S HIGH QUALITY, INNOVATION AND WORLD-CLASS SERVICE
A TOOL FOR EVERY JOB
FROM SIMPLE TO UNIQUE PRODUCTS, SATA HAS THE TOOLS TO GET EVERY JOB DONE
LIFETIME WARRANTY
ALL SATA PRODUCTS WILL BE REPAIRED/REPLACED FREE OF CHARGE AT SATA'S DISCRETION